This is a FREE embroidery design and conversion software that you install on your own system. It will covert files to formats that work with both zazzle and cafe press. Be forwarned, there is a large learning curve with this program as with any embroidery digitizing software that is out there. But it's still loads cheaper than the online conversion fee's.
NOTICE: It will not work on Macintosh or Virtual PC invironment!
Can you Afford not to have it?
A true solution to rely on!
Stitch Era Universal is the first integrated and Advanced software, first class, for the creation of embroidery designs, free for the end user.
Integrated
Because it covers the needs of designs organization and format conversion, embroidery simulation, pre-digitized and true-type font lettering, stitches edition, automatic creation of designs from images (auto-digitizing) and it also includes tools for traditional digitizing.
Advanced
Because it has been developed with the latest technology available, and it provides a comfortable and productive user interface, the first in the industry.
Free
Because the user does not have to pay any cost for the license to use the software and may install it on as many computers as he/she wants simultaneously.
Stitch Era Universal offers you the most complete and innovative set of tools. Its features will let you create new designs quick and easy, combining automated functions with those that grant you precise control over each design element.
User Interface
New Office 2007 Style, Full Contextual Ribbon Bars
MDI (multiple design documents)
Embroidery Simulation on Workspace
Navigation Bar, Stitch Visibility, Slow Redraw
Show / Hide Objects Layers
Document Map View, Tree Style
Graphic Browsers: Designs/Embroidery, Images, etc
Advanced Lettering
Advanced Lettering: Multi-Line Text, Multi-Color Text
Text from Pre-Digitized Embroidery Fonts
Text from True Type Fonts (Standard Stitch Types)
Edit Text Fill Adjustments & Compensations
Custom Text Layouts: Arcs, Stair, Elastic Box, etc
Move & Resize Individual Letters
Produce Monogram Design
Digitizing Modes
Standard/ Manual Digitizing (arcs & beziers)
Geometric & Auto-Shapes, Sizeable & Editable
Instant Digitizing on Vector Figures
Auto-Trace on Raster Images Regions
Auto-Digitizing: Pattern Fill
Adv. Auto-Digitizing: Running, ZigZag & Patterns
Photo-Stitching (B&W + Color)
Input Methods & Fill Stitches
Path w/ Manual & Running Stitches
Path w/ Zig Zag, E, EE, SQ
Path w/ Programmable Stitches
Column w/ Zig Zag, E, EE, SQ
Column w/ Elastic Uniform & Graphic Patterns
Column w/ Elastic Programmable Stitches
Area w/ Uniforms & Graphic Patterns
Area w/ Programmable Stitches
Area w/ Applique
Area w/ Zig Zag, E, EE, SQ Stitches
Area w/ Elastic Uniform & Graphic Patterns
Area w/ Elastic Programmable Stitches
Fill Stitches Adjustments & Effects
Material: Select Stitch Settings by Fabric
Underlay Stitches & Settings, Types
Pull Compensation & Settings
Short Stitches Settings for Sharp Curves
Corner Types & Auto-Corner for Zig Zag
Jagged Edges (randomize border)
Color Grading & Blending
Sweep Stitches Angle on Path Zig-Zag
Path Ends, Termination Shapes
Path Width: Variable Width & Width Modulation
Wireframe Editing of Object Blocks

Select Block by Color, Rectangle, Freehand
Cut, Copy, Paste, Delete Block of Objects
Resize, Rotate, Mirror Block of Objects
Repeat Block of Objects (dup, circle, grid, path)
Alignment of a Block of Objects
Group Block of Objects (handle together)
Block of Objects Branching (connect objects)
Expanded Stitch by Stitch Editing
Select Stitch by click
Move, Delete, Add Stitches (w & w/o compensation)
Add, Delete, Edit Machine Comands
Select Block by Color, Start-End Point, Contourn
Select Block by Object Recognition (RS, ZZ, Pattern)
Cut, Copy, Paste, Delete Blocks
Move, Rotate, Scale Blocks
System Components

Pre-Digitized Motifs
Pre-Digitized Lettering Fonts
Pre-Digitized Monogramming Fonts
Uniform Patterns (Hand)
Uniform Patterns (Math)
Graphic Patterns
Programmable Stitches

 

Raster Imaging Tools

Open/Import Raster Image Files, different formats
Save/Export Raster Image Files, different formats
Move, Resize, Rotate an Image
Scan, Capture a Raster Image
Vectorize (convert Raster to Vector)

 

Raster Imaging Tools

Open/Import Vector Graphic Files, different formats
Save/Export Vector Graphic Files, different formats
Edit Figure/Shape Nodes
Group & Ungroup Figures
Combine (Merge, Trim, Simplify, etc) Figures
Open / Get from Corel Files (CorelDraw® required)
Here is a list of places to download the software………….
just click their logo to visit the download pages of the following suppliers.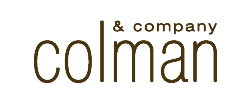 We have invested in Stitch Era Universal to give you, our customer,
the highest quality embroidery software available for FREE! You can
download your free software by clicking the logo to the left to go to the sites download and informatin page or by clicking the spool of thread just below here. 
If you prefer a CD, we will send it free with the purchase of 5
professionally digitized designs for $9.95. See below for details.
One Response to Embroidery Conversion (free)